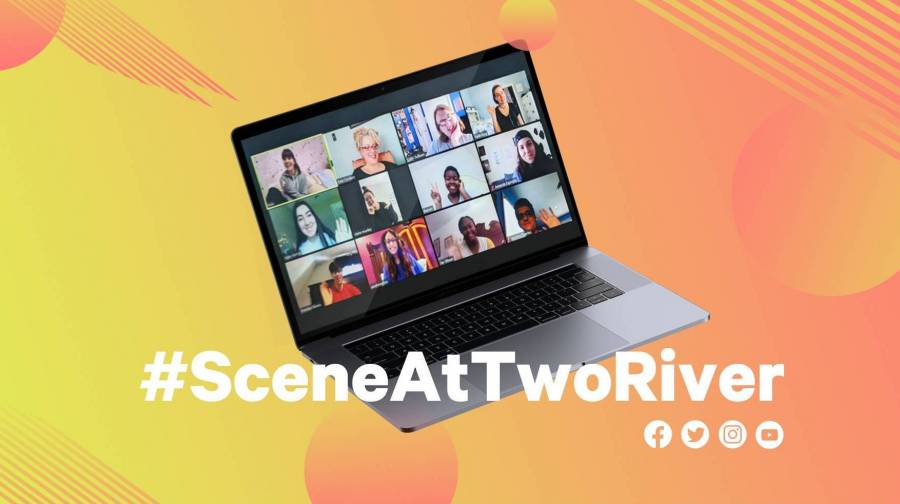 WATCH, SHARE & ENGAGE
With Two River Staff and Artists
We miss seeing you at the theater, enjoying our productions together. Until then, we are keeping the love of theater going through curated digital content to share with you all! Please check our website and social media sites daily for artist features, at-home activities, crafts, classes, workshops and more! We encourage you to watch, share and engage with this content until we can once again gather together at our home in Red Bank.
In order to continue entertaining and educating audiences safely from home, Two River Theater is curating digital content and engagement opportunities for all at no cost. Please consider making a donation, of any amount, to help us remain a vital resource to our community and stabilize our future.

Plays and their Shapes: A 4-Week Class on Structure with Playwright Tony Meneses
Whether we're writing Naturalism or something more out there, how we structure our plays is a place for a lot of imagination. We can play with plot, character development, exposition, even spectacle, all through how we shape our worlds.
Plays and their Shapes: A 4-Week Class on Structure with Playwright Tony Meneses

Teaching Baldwin
This workshop will infuse James Baldwin's work into current classroom discussions of democracy in a racially charged time.
Teaching Baldwin
Scene at Two River
A celebration of Two River Theater artists and productions, with scenes, monologues, songs and memories.
TRT at Home
Join Two River staff and artists for DIY projects, crafts, activities for kids and families, classes and workshops. We're here to help you keep busy, learn a little something new, and have fun safely from your homes!
PLAY EXPLORATION
Get inspired by watching Two River Theater's online events, Little Shakes productions and more!
STAFF SPOTLIGHT
You've seen many of our artists onstage, but how many do you know behind-the-scenes? We're bringing you weekly staff spotlights so you can get an inside look on the different people who make our theater tick day in and day out!