2021-22 Season
The Hombres
This new play by Tony Meneses is a fresh and nuanced look at the complexity and intimacy of male friendship.
The Hombres
A LITTLE SHAKESPEARE: MUCH ADO ABOUT NOTHING
Now in its ninth season as one of Two River's most popular programs, A Little Shakespeare introduces the works of Shakespeare to hundreds of youth and adults each year.
A LITTLE SHAKESPEARE: MUCH ADO ABOUT NOTHING

Radiant Baby
With the music and electricity of New York's art scene, Radiant Baby traces Haring's world and his quest to find how you live with limited time and unlimited dreams.
Radiant Baby
INSIDE TWO RIVER
Inside Two River is a series of arts and humanities events—specially curated for each of our productions. Multiple events take place each month and most are free. Events include: book club discussions, craft nights, film screenings, social events, open rehearsals, poetry readings and more.
RENTAL EVENTS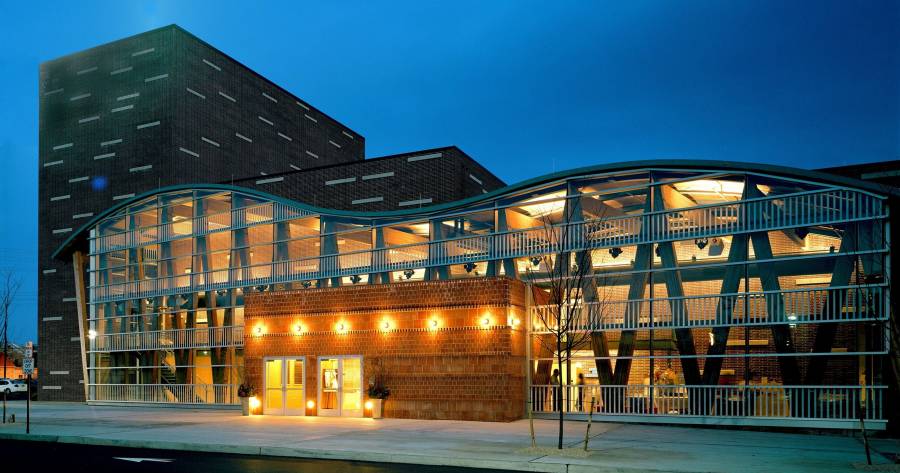 RENTAL EVENTS
Two River Theater is one of the most beautiful facilities in our region, and a premiere venue for hosting public and private events.
Stay tuned for upcoming events!
Plan your visit
Directions, Local Eateries and Hotels
All you need from getting to the theater to suggestions on local eateries and hotels.
Plan your visit
Accessibility
Access Services
Two River Theater is proud to be recognized for its leadership in making its programs and facilities accessible to people with disabilities.
Accessibility
Virtual Tour
A look Inside Two River Theater
To view our space in detail, in advance of your visit, please view our virtual tour, created in partnership with Google.
Virtual Tour